Sociedade Martins Sarmento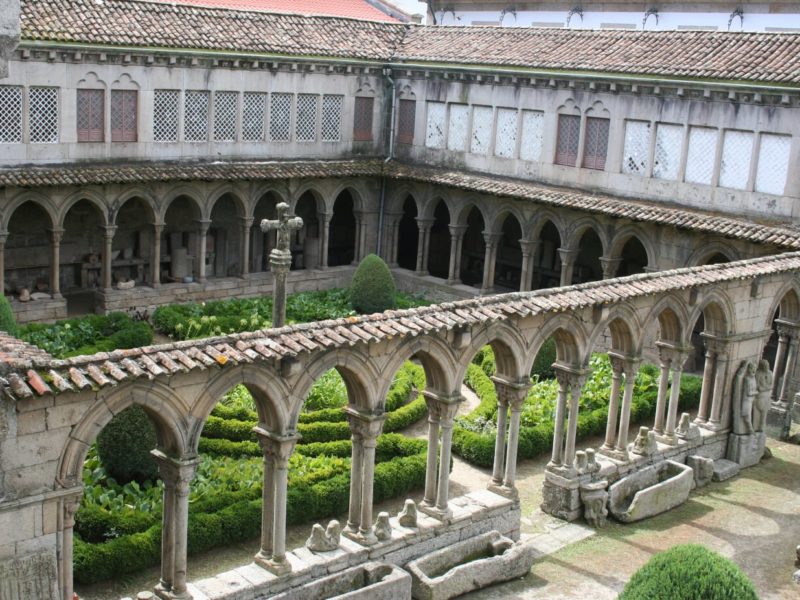 The Sociedade Martins Sarmento is a cultural nonprofit public institution founded in Guimarães in 1881 in honor of the archaeologist and ethnographer Vimaranense Francisco Martins Sarmento, whose scientific studies have attracted Guimarães attention from the main centers of European culture of his time.
The headquarters of SMS occupy the Gothic cloister and the garden of the extinct Convent of S. Domingos and an imposing building designed at the beginning of the century. XX by the architect Marques da Silva, whose construction was completed in 1967..
The Museum of SMS is one of the oldest and most important Portuguese archaeological museums. It was instituted in 1885, with the estate unearthed by Martins Sarmento in the surveys he carried out in Citânia de Briteiros, Castro de Sabroso and numerous archaeological sites in the Northwest of Portugal. Over time, it was enriched with the excavations that it promoted and with diverse legacies, possessing today an unique collection in the context of the Castreja Culture of the peninsular northwest. In addition to the archeology collections, the SMS Museum has important collections of ethnography, numismatics and contemporary art.
The Library of Sociedade Martins Sarmento has close to one hundred thousand volumes, highlighting the old book fund of exceptional size and quality, and the Local Fund, which integrates practically everything published in Guimarães, Guimarães or authors vimaranenses, in addition to important specialized funds in areas such as history, archeology, ethnography, medicine, law, religion. It also has a vast collection of scientific magazines, both national and foreign.
The SMS hemeroteca includes the collections of newspapers published in Guimarães since 1822.
Some thirty thousand pieces are deposited in the documentary archive of the Sociedade Martins Sarmento, the oldest being from the 12th century, with emphasis on an important collection of parchments and the Foral de Guimarães of 1507, as well as the remains of several researchers and writers ( Martins Sarmento, Abbot of Tagilde, Albino Bellino, João de Meira, João Lopes de Faria, etc.).
The SMS is under its responsibility the custody, conservation and technical and scientific supervision of the archaeological sites of Citânia de Briteiros and Castro de Sabroso. It also owns the following archaeological monuments: Mamoa de Donai (Bragança), Dólmen de Pera do Moço(Guarda), Prehistoric cave of Coriscadas and Penedo of Cuba (from Marco de Canaveses), Forno dos Mouros and Laje dos Sinais (Barcelos), Mamoa of Bouça da Agrela or Gândara, Mamoa da Bouça Nova, a boulder with concentric circles and a boulder with fossettes (Guimarães).
The body of the SMS is the Revista de Guimarães, one of the oldest and most prestigious Portuguese periodical publications (published since 1884).