NEWS

Latest publications

View all

New issue of Revista de Guimarães

The presentation of volume 126-127 of the Revista de Guimarães </ b>, corresponding to the years 2016 and 2017, was held last Saturday, January 26th. The volume now published includes […]

READ MORE >

Hemeroteca Vimaranense

In keeping with one of its main objectives, Casa de Sarmento will make available to the public the Sociedade Martins Martins Sarmento collection. The following newspapers are now available for

READ MORE >

Plant of Guimarães (Century XVI)

Since 2005, a plant in Guimarães, dating from the 16th century, has been found in Brazil, belonging to the collection of the Fundação Biblioteca Nacional do Rio de Janeiro [FBNRJ], […]

READ MORE >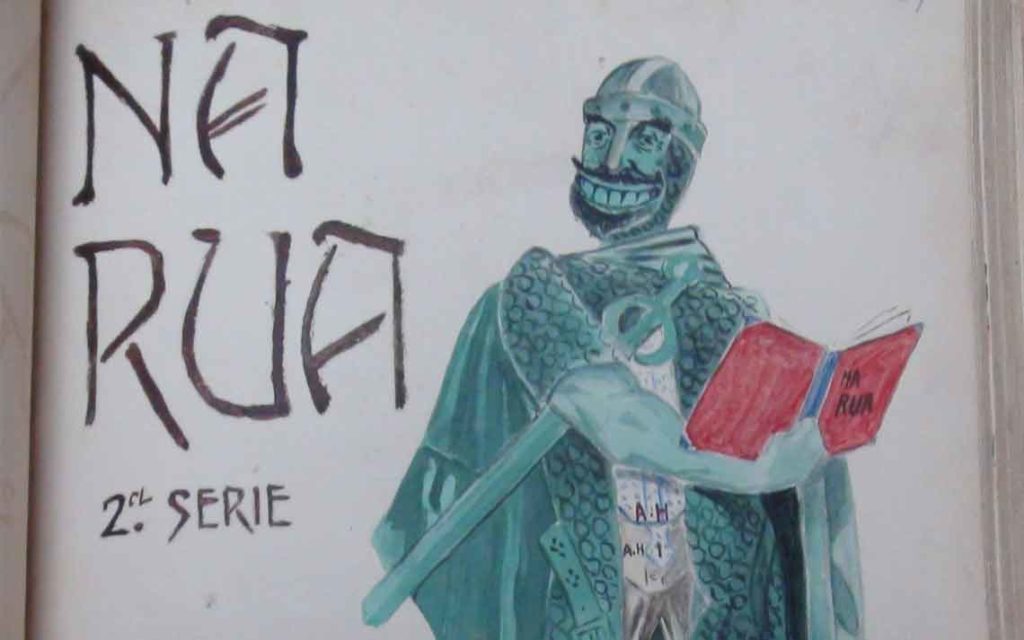 Caricatures
CARICATURES OF JOSÉ DE MEIRA
Curious Glory Album that includes two series of caricatures drawn between April 1905 and August 1907 by José de Meira, accompanied by satirical verses written by his brother João de Meira.
Spanish flu - 1918
THE SPANISH FLU IN GUIMARÃES
At the end of September 1918, the Vimaranian newspapers began to account for the onset of a terrible epidemic - pneumonic. Follow the main news!
SEE THE SOCIEDADE MARTINS SARMENTO BLOG